We are manufacturer of NPK ,Prom ,Potash, CMS,Calcium Sulphate ,Micronutrients,PGR , etc. With our scientific innovations, continuous research around Bio Fertilizers using modern Isreali and Nano- Technology, Athrav Agricure Pvt. LTD aim to provide sustainable and long term agricultural solutions to help overcoming the challenge of sustainable agriculture. We offer farmers, large and small, natural and tailored solutions to support their contributions to agricultural productions and agribusiness.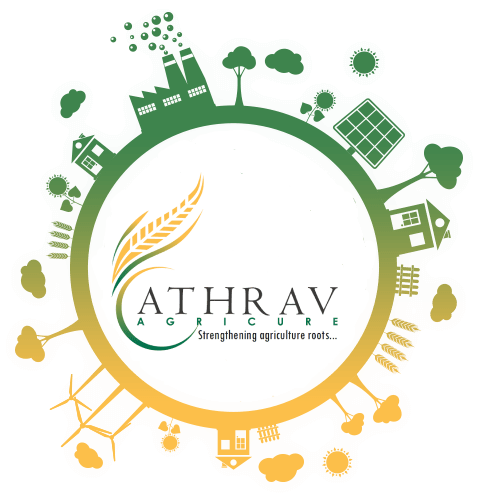 Athrav Agricure Pvt. LTD is a leading Biotech Company and manufacturer, marketer and exporter of Organic Nutrients, Bio Fertilizers, Bio Pesticides, Organic Fungicides, Organic Miticides and Organic Stimulants in India. The Company offers wide range of Organic Products through its specialty nutrients segment of Biotechnology for agricultural, horticultural, plantation, fruits, flowers and vegetables production.
bonus system in vip jokaroom after registrationfast bonuses in woo casino 2 after login
Our Services

Crop Planning Consultation


Crop Production Guidance


Farm Input Supply Assistance


Soil & Water Testing


Pest & Disease Control Management


Live On- Ground Training


Live On- Ground Demo


Smart Organic Farmer


Marketing Experts Consultation


Agronomists Consultation


Organic Farming Guidance


Organic Farm Production Certifications Guidance


Online Organic Farming Learning
About Us

Our History


Our Success Story


Our Vision


Our Mission


Our Core Values


Our Core Commitment


Our Key Strengths


Corporate Social Responsibility (CSR)


Grit – Goals – Growth


Why Us

App Features


Crop Disease Remedy Solution


Farm Input Supply Assistance


Right Fertilizer Choice


Calculate Fertilizer Dose


Crop Nutrition Guidance


Get Optimum Price for Production


Smart Organic Farmer


Farmers' Success Story


Purchase Window


Award and Prizes


Agronomists Consultation


Download App
Partner With Us

District Distributor


Block Distributor


Village Distributor


Agri center
Our Products

Bio Fertilizers


Bio Nutrients


Bio Stimulants


Bio Pesticides


Bio Fungicides


Bio Miticides
Delivery Mode
Agripreneur
Web Dashboard
Mobile Apps
SMS
Athrav Agricure Pvt. LTD is successfully stepping into the rural India over one decade in order to generate awareness among the farmers and young educated people of villages for the use of Bio Fertilizers by replacement of chemical fertilizers so that they may enhance the quality of the soil and increase the yield. We have our footprints of bio based fertilizers in 25 states across PAN India and still counting. Our happy and successful farmers are our real success.
We started our journey in agricultural domain with a goal to help farmers cultivate healthy, safe to consume and top quality vegetables, fruits and other agro products. To ensure this, we offer in the market a wide collection of crop protection and growth boosting Organic Products. This not just ensures the health of the crop but also keeps them chemical free.
At our manufacturing unit, we are managing all advantageous technological facilities that enable our hard working employees to safely and conveniently produce a better quality range without any hindrance.
Let's Talk